Excellent Gift on Any Occasion

Membership Subscription

on EasyPianoOnline

Carrying You (Castle In The Sky)
(Easy Version)
by Joe Hisaishi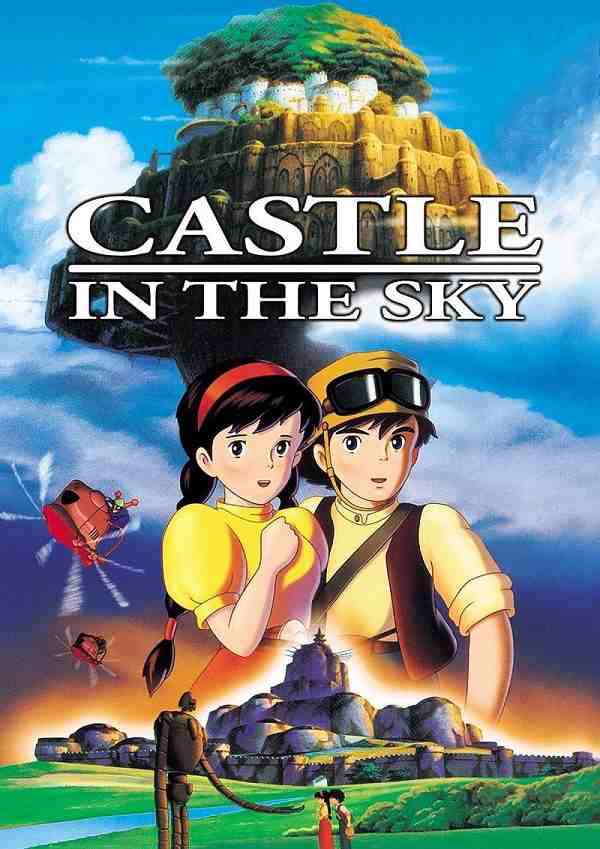 Advanced version of the tutorial can be reached at the link below: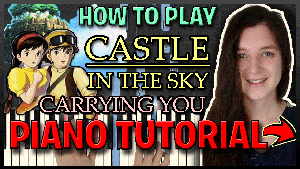 " Carrying You " is a song from the animated film Laputa: Castle In The Sky. Laputa: Castle in the Sky known as simply Castle in the Sky in North America, is a 1986 Japanese animated fantasy adventure film written and directed by Hayao Miyazaki. It was the first film produced by Studio Ghibli and was produced for Tokuma Shoten. It follows the adventures of a young boy and girl in the late 19th century attempting to keep a magic crystal from a group of military agents, while searching for a legendary floating castle. The film was distributed by Toei Company. Laputa: Castle in the Sky won the Animage Anime Grand Prix in 1986.

Lyrics

Carrying You
(English – Translation)

Within those glittering lights on the horizon,
you must be hiding somewhere.
When I see those twinkling stars
I feel nostalgic because
I know you are in one of them.
Let's set out,
pack a bag with
a piece of bread,
a knife, a lamp,
The passion that my father left me,
That look that my mother gave me.
The earth is spinning, concealing you
Your eyes are shining in the glittering light
The earth is spinning, carrying you
carrying us who shall meet someday.
This passion is that my father gave me,
That look my mother gave me.
The earth is spinning, concealing you
Your eyes are shining in the glittering light
The earth is spinning, carrying you,
carrying us who shall meet someday.

Kimi o Nosete
(Japanese – Original)

Ano chiheisen / Kagayaku no wa
Doko ka ni kimi wo / Kakushite iru kara
Takusan no hi ga / Natsukashii no wa
Ano doreka hitotsu ni
Kimi ga iru kara
Saa, dekakeyou!
Hitokire no PAN
NAIFU, RANPU kaban ni
Tsumekonde
Tousan ga nokoshita / Atsui omoi
Kaasan ga kureta / Ano manazashi
Chikyuu wa mawaru / Kimi o kakushite
Kagayaku hitomi / Kirameku tomoshibi
Chikyuu wa mawaru / Kimi o nosete
Itsuka kitto deau / Bokura o nosete
Toosan ga nokoshita / Atsui omoi
Kaasan ga kureta / Ano manazashi
Chikyuu wa mawaru / Kimi o kakushite
Kagayaku hitomi / Kirameku tomoshibi
Chikyuu wa mawaru / Kimi o nosete
Itsuka kitto deau / Bokura o nosete
Songwriters: Joe Hisaishi