Let It Be
by The Beatles
(John Lennon and Paul McCartney)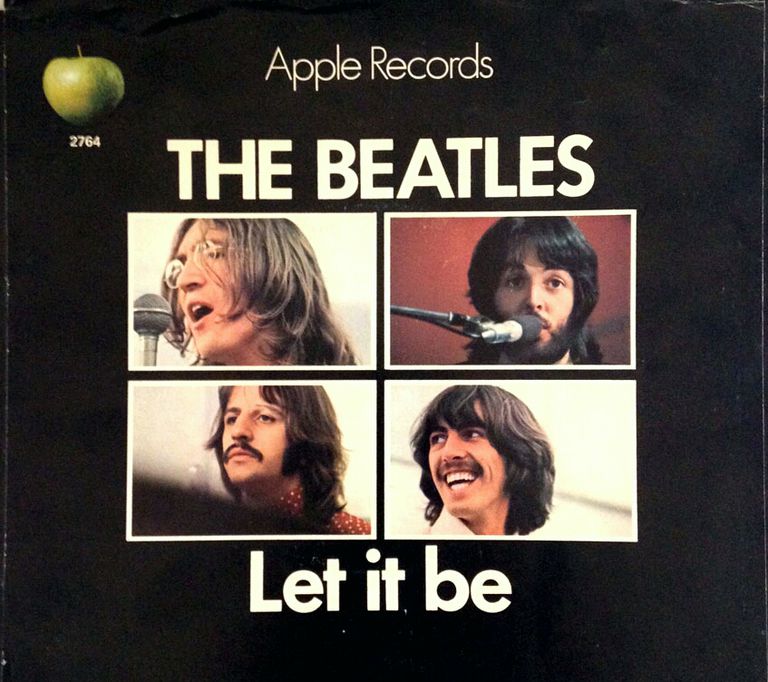 The " Let It Be " is a song by the English rock band the Beatles, released in March 1970 as a single, and (in an alternate mix) as the title track of their album Let It Be. At the time, it had the highest debut on the Billboard Hot 100, beginning its chart run at number 6. It was written and sung by Paul McCartney. It was their final single before McCartney announced his departure from the band.
McCartney said he had the idea of "Let It Be" after he had a dream about his mother during the tense period surrounding the sessions for The Beatles ("the White Album") in 1968. When rehearsing the song with the Beatles in January 1969, McCartney occasionally sang "Brother Malcolm", a reference to the Beatles' assistant Mal Evans, in place of the "Mother Mary" lyric. According to McCartney, the song's reference to "Mother Mary" was not biblical.[4] The phrase has at times been used as a reference to the Virgin Mary. Nevertheless, McCartney explained that his mother – who died of cancer when he was fourteen – was the inspiration for the "Mother Mary" lyric. He later said: "It was great to visit with her again. I felt very blessed to have that dream. So that got me writing 'Let It Be'." He also said in a later interview about the dream that his mother had told him, "It will be all right, just let it be." When asked if the song referred to the Virgin Mary, McCartney has typically answered the question by saying that listeners can interpret the song however they like.
Lyrics
When I find myself in times of trouble, Mother Mary comes to me
Speaking words of wisdom, let it be
And in my hour of darkness she is standing right in front of me
Speaking words of wisdom, let it be
Let it be, let it be, let it be, let it be
Whisper words of wisdom, let it be
And when the broken-hearted people living in the world agree
There will be an answer, let it be
For though they may be parted, there is still a chance that they will see
There will be an answer, let it be
Let it be, let it be, let it be, let it be
Yeah, there will be an answer, let it be
Let it be, let it be, let it be, let it be
Whisper words of wisdom, let it be
Let it be, let it be, let it be, yeah, let it be
Whisper words of wisdom, let it be
And when the night is cloudy there is still a light that shines on me
Shine until tomorrow, let it be
I wake up to the sound of music, Mother Mary comes to me
Speaking words of wisdom, let it be
Let it be, let it be, let it be, yeah, let it be
There will be an answer, let it be
Let it be, let it be, let it be, yeah, let it be
There will be an answer, let it be
Let it be, let it be, let it be, yeah, let it be
Whisper words of wisdom, let it be
Songwriters: John Lennon / Paul McCartney