Please Don't Make Me Love You
by Frank Wildhorn
<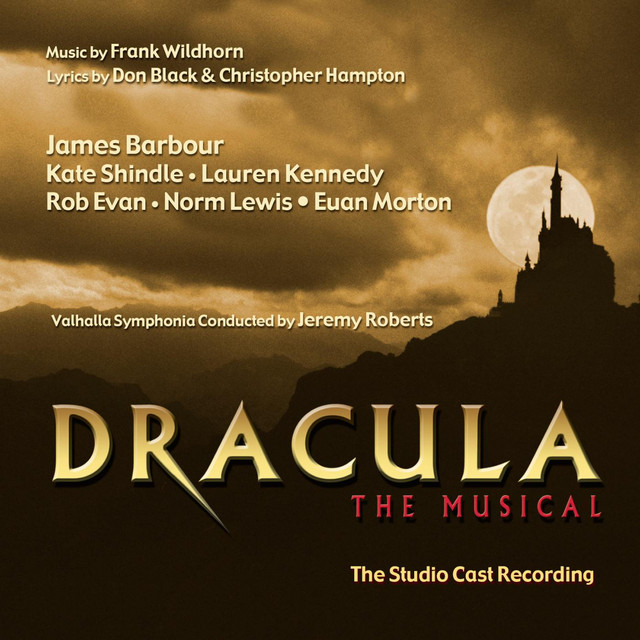 " Please Don't Make Me Love You " is a song from Dracula, the Musical. Dracula, the Musical is based on the original 1897 Victorian novel by Bram Stoker. The score is by Frank Wildhorn, with lyrics and book by Don Black and Christopher Hampton.
The show had its regional premiere at the La Jolla Playhouse, La Jolla, California, in 2001, playing to 115% capacity, earning the highest paid capacity for any world premiere production in the playhouse's history. It then premiered on Broadway in 2004, starring Tom Hewitt as the vampire Count and Melissa Errico as the woman he loves, Mina Harker.
Lyrics
Please Don't Make Me Love You
There only so much
That a heart can take
Before it starts to break
Please don't make me love you
Please don't make me need you
I've no room in my life
For something like this
Please don't take my mornings
Please don't steal my summers
I know they will vanish
The moment we kiss
I grow weak when we talk
I'm confused when we touch
I should just walk away
But that's asking too much
Pease don't make me do this
Please don't make me want this
All my drams were taken
Until I met you
Your the one I think of
Soon as I awaken
Funny how the heart tells
The mind what to do
I'm not sure I can go through all
The joy and the pain
Much better now
To let these dreams take flight!
Please don't make me love you
Please don't make me need you
Simplify my life
By just setting me free
Promise me you'll do this
Only you can do this
Please don't make me love you
Unless you love me
Songwriters: Don Black / Frank Wildhorn / Christopher Hampton