Excellent Gift on Any Occasion

Membership Subscription

on EasyPianoOnline

Shanghai Beach
(The Bund)
by Joseph Koo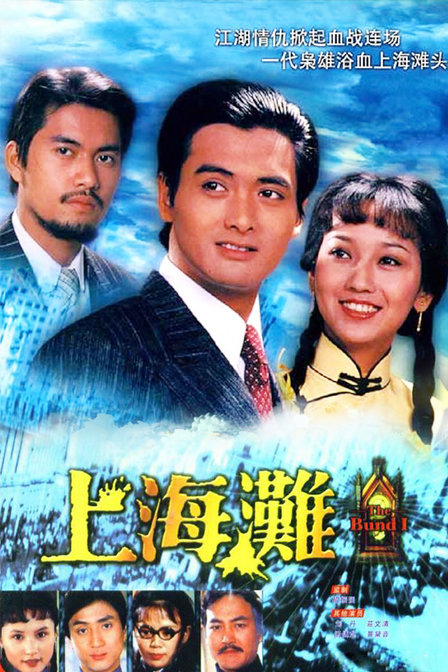 " Shanghai Beach " is the main theme song from the film series The Bund. The song was originally performed in Cantonese by Frances Yip. It was one of the early collaborations composed by Joseph Koo with the lyrics by Wong Jim. The song would also become one of the top 10 songs awarded in the 1980 RTHK Gold songs awards.
The Bund is a Hong Kong period drama television series first broadcast on TVB in 1980. It is praised as "The Godfather of the East" and spawned two sequels, two remakes, and a film adaptation. The theme song, which shares the same Chinese title as the series and was performed by Frances Yip, also became a memorable Cantopop hit. The 1996 film Shanghai Grand released some 16 years later also re-used the same song. This version was performed by Andy Lau.
Lyrics

Shanghai Beach
(English – Translation)

The rushing water rhythms
It is a river stretching for thousands of miles,
flowing continuously for eternity.
Rinse away the stories of the world
The strong currents that mix together
Is it happiness or suffering?
It's tough to tell the difference between sadness and
suffering in the tides.
Success and defeat
It's difficult to see in the water
Love you or hate you
Ask you if you know
Like great blissfulness, when it flows, it will not return.
Flows through many banks of the seashore
Still cannot cease this fray
Both happiness and sorrow
Unable to distinguish between the two
Still hoping to conquer this crashing wave
My heart is ready for these ups and downs.
Love you or hate you
Ask you if you know
Like great blissfulness, when it flows, it will not return.
Flows through many banks of the seashore
Still cannot cease this fray
Both happiness and sorrow
Unable to distinguish between the two
Still hoping to conquer this crashing wave
My heart is ready for these ups and downs

Shanghai Beach
(Cantonese – Original)

上海灘
浪奔 浪流
萬里滔滔江水永不休
淘盡了 世間事
混作滔滔一片潮流
是喜 是愁
浪裡分不清歡笑悲憂
成功 失敗
浪裡看不出有未有
愛你恨你
問君知否
似大江一發不收
轉千灣 轉千灘
亦未平復此中爭鬥
又有喜 又有愁
就算分不清歡笑悲憂
仍願翻 百千浪
在我心中起伏夠
愛你恨你
問君知否
似大江一發不收
轉千灣 轉千灘
亦未平復此中爭鬥
又有喜 又有愁
就算分不清歡笑悲憂
仍願翻 百千浪
在我心中起伏夠
Songwriters: Joseph Koo / Jim Wong