Excellent Gift on Any Occasion

Membership Subscription

on EasyPianoOnline

Soul Coaxing or Âme câline
by Michel Polnareff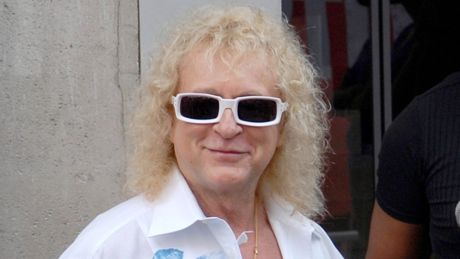 The "Soul Coaxing or Âme câline" is an instrumental tune recorded in 1967 by the Raymond Lefèvre orchestra and released in 1968. It was used as a theme tune for Radio Caroline, Radio Luxembourg and other radio stations, including some in the United States. It was issued on the Major Minor label in the UK, and reached #46 in the UK Singles Charts in May. It was also a hit in the U.S. on the Four Corners label, peaking at #37 on the Billboard Hot 100 chart in April at the end of a 12-week run.
It was written by Michel Polnareff, who originally recorded a vocal version of the song, and an English language version titled "If You Loved Me" was also recorded by American singer Peggy March. Other instrumental versions were recorded by Norrie Paramor, Franck Pourcel and Sounds Orchestral.

Brian Matthew gave a rare airing of the song on his "Sounds of the 60s" BBC Radio 2 show on 30 July 2011.
It is used as the hourly continuity signal on the online station Britain Radio 355.
Jerry Lang, presenter of Jerry's Jukebox on U105 in Northern Ireland, uses it daily as background music.
Lyrics
Soul Coaxing
I'd give to you, everything that I now poses
I would surrender everything I own, if you loved me
All of my dreams, I would give for your sweet caress
I would be tender, yours and yours alone, if you loved me
If you could care, oh what would I do
My heart and soul, I'd give to you
Ask for the stars, I will gather them all for you
No there is nothing that I couldn't do, if you loved me
If you could care, oh what would I do
My heart and soul, I'd give to you
All of my dreams, I would give for your sweet caress
I would be tender, yours and yours alone, if you loved me
Ask for the stars, I will gather them all for you
No there is nothing that I couldn't do, if you loved me