Tightrope
by Benj Pasek / Justin Paul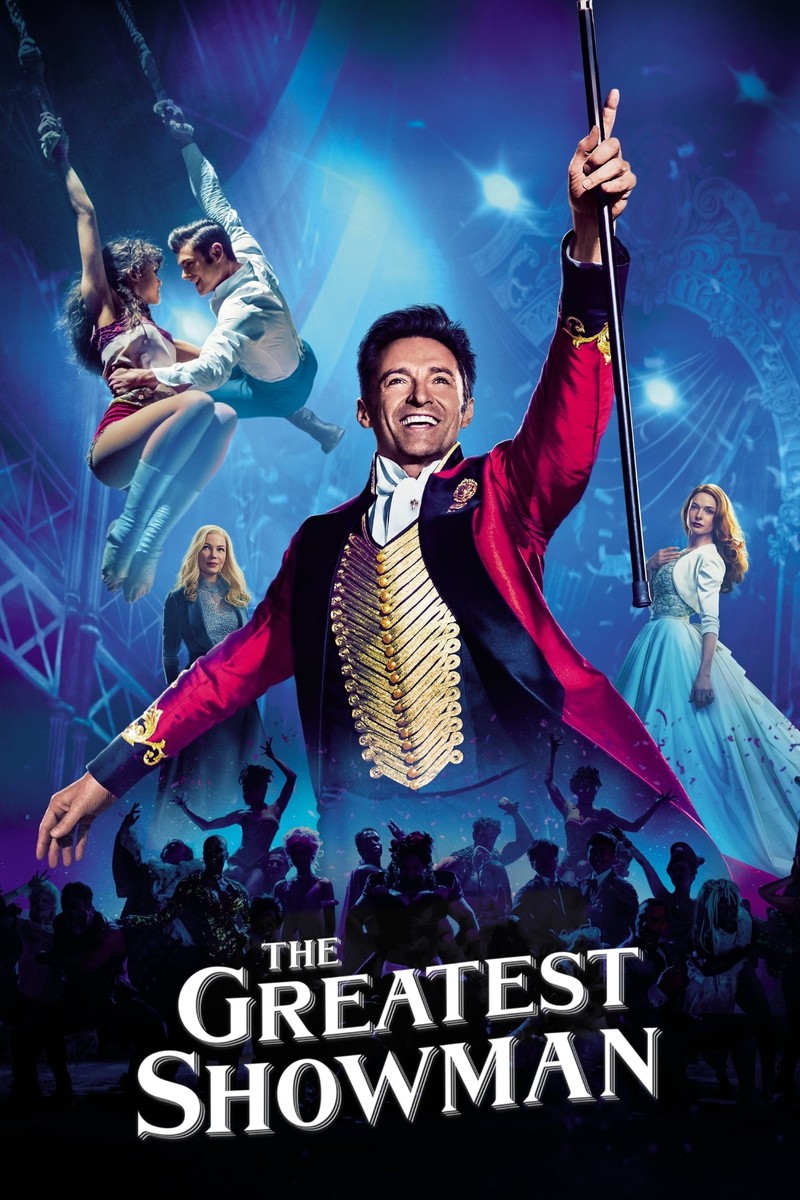 " The Greatest Showman " is a 2017 American musical biographical drama film directed by Michael Gracey in his directorial debut, written by Jenny Bicks and Bill Condon and starring Hugh Jackman, Zac Efron, Michelle Williams, Rebecca Ferguson, and Zendaya. Featuring 9 original songs from Benj Pasek and Justin Paul, the film is inspired by the story of P. T. Barnum's creation of the Barnum & Bailey Circus and the lives of its star attractions.
The Greatest Showman received mixed reviews from critics, with praise for the performances, music, and production value, but criticism for its artistic license, with some reviewers calling it "faux-inspiring and shallow". At the 75th Golden Globe Awards, the film received nominations for Best Motion Picture – Musical or Comedy and Best Actor – Musical or Comedy for Jackman. For the song "This Is Me", the film won the Golden Globe Award for Best Original Song and was nominated for Best Original Song at the 90th Academy Awards and won the Best Compilation Soundtrack for Visual Media at the 61st Annual Grammy Awards.
Lyrics
Some people long for a life that is simple and planned
Tied with a ribbon
Some people won't sail the sea 'cause they're safer on land
To follow what's written
But I'd follow you to the great unknown
Off to a world we call our own
Hand in my hand and we promised to never let go
We're walking the tightrope
High in the sky
We can see the whole world down below
We're walking the tightrope
Never sure, never know how far we could fall
But it's all an adventure
That comes with a breathtaking view
Walking the tightrope
With you, ooh, ooh, ooh, ooh
With you, ooh, ooh, ooh, ooh
With you
Mountains and valleys, and all that will come in between
Desert and ocean
You pulled me in and together we're lost in a dream
Always in motion
So I risk it all just to be with you
And I risk it all for this life we choose
Hand in my hand and you promised to never let go
We're walking the tightrope
High in the sky
We can see the whole world down below
We're walking the tightrope
Never sure, will you catch me if I should fall?
Well, it's all an adventure
That comes with a breathtaking view
Walking the tightrope
With you, ooh, ooh, ooh, ooh
With you, ooh, ooh, ooh, ooh
With you
With you, ooh, ooh, ooh, ooh, ooh
With you, ooh-ooh-ooh
With you
Songwriters: Benj Pasek / Justin Paul