Unravel
by Toru Kitajima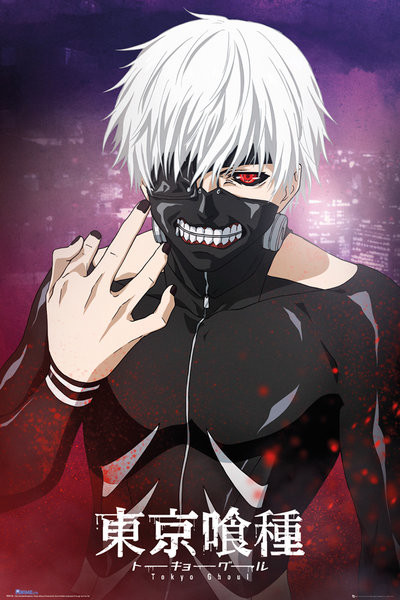 " Unravel " is the first opening theme for the Tokyo Ghoul anime series and is performed by TK from Ling Tosite Sigure. The song debuted in the first episode as ending and from second episode continued normally as opening. The single track with additional songs from TK was released on July 23, 2014. In the final twelfth episode, there was no opening animation, but a different version of the song with lyrics from the full version not included in the standard.
Lyrics
Oh won't you tell me
Won't you tell me
This thing I've come to be?
The monster that you see
Is it a part of me?
I'm breaking down and shaking 'round in
This world so helplessly
But you just laugh and grin
Completely blind within
There's no point now, broken anyway
I try to stop my breath
Even knowing the truth won't unravel
Me until my death
Freeze
So breakable, unbreakable
I'm shaking but unshakable
The real you I've found at last
I'm standing alone in this world that keeps on changing
But hiding away, my true self is fading!
I hope you give up
There's nothing left to see…
No, don't look at me
I'm standing in this world that someone imagined
I never want to hurt you, so until the end
I'm begging you, please, just to remember me…
As clear as I used to be
The loneliness that wraps around keeps deepening until I drown
Fond memories we used to share pierce me 'til I no longer care
I cannot run, I cannot hide, I cannot think, I cannot find
I cannot move, I cannot leave you!
Unravelling the world!
A change so illogical
It shouldn't have been possible
But as our lives are intertwined
The two of us are left behind
So breakable, unbreakable
I'm shaking but unshakable
The real you will not corrupt me!
I'm standing alone in this world that keeps on changing
But hiding away, my true self is fading!
I hope you give up
There's nothing left to see…
No, don't look at me
I'm trapped within this world that someone planned out for us
Before our fate and future starts crumbling back to dust
I'm begging you, please, just to remember me…
As clear as I used to be…
No, don't forget me! (x4)
Shocked by how I was changed, I remain paralyzed
Until I have the chance to find my own paradise
I'm begging you, please, just to remember me
Oh won't you please…
Won't you tell me…
The monster that you see
Is it a part of me?
Songwriters: Toru Kitajima