Angel of Music
by Andrew Lloyd Webber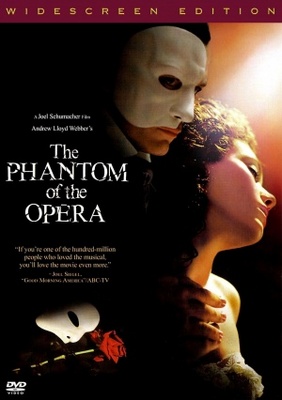 " Angel of Music " is a song from The Phantom of the Opera. The Phantom of the Opera is a musical with music by Andrew Lloyd Webber and lyrics by Charles Hart. Richard Stilgoe and Lloyd Webber wrote the musical's book together. Stilgoe also provided additional lyrics. Based on the French novel of the same name by Gaston Leroux, its central plot revolves around a beautiful soprano, Christine Daaé, who becomes the obsession of a mysterious, disfigured musical genius living in the subterranean labyrinth beneath the Paris Opéra House.
The musical opened in London's West End at Her Majesty's Theatre in 1986, and on Broadway in 1988. It won the 1986 Olivier Award and the 1988 Tony Award for Best Musical, and Michael Crawford (in the title role) won the Olivier and Tony Awards for Best Actor in a Musical. It is the longest running show in Broadway history by a wide margin, and celebrated its 10,000th Broadway performance on 11 February 2012, the first production ever to do so. It is the second longest-running West End musical, after Les Misérables, and the third longest-running West End show overall, after The Mousetrap.
With total estimated worldwide gross receipts of over $5.6 billion and total Broadway gross of $845 million, Phantom was the most financially successful entertainment event until The Lion King surpassed it in 2014. By 2011, it had been seen by over 130 million people in 145 cities across 27 countries, and continues to play in London and New York.
Lyrics
Bravi, bravi, bravissimi!
Where in the world
Have you been hiding?
Really – you were perfect
I only wish
I knew your secret
Who is this new
Tutor?
Father once spoke of an angel
I used to dream he'd appear
Now as I sing I can sense him
And I know he's here
Here in this room he calls me softly
Somewhere inside, hiding
Somehow I know he's always with me
He, the unseen genius
Christine, Christine you must have been dreaming
Stories like this can't come true
Christine, you're talking in riddles
And it's not like you
Angel of music, guide and guardian
Grant to me your glory
Who is this angel?
This
Angel of music, hide no longer
Secret and strange angel
He's with me even now
Your hands are cold
All around me
Your face, Christine, it's white
It frightens me
Don't be frightened
Songwriters: Andrew Lloyd Webber / Charles Hart / Richard Stilgoe