Excellent Gift on Any Occasion

Membership Subscription

on EasyPianoOnline

Pomp and Circumstance
by Sir Edward William Elgar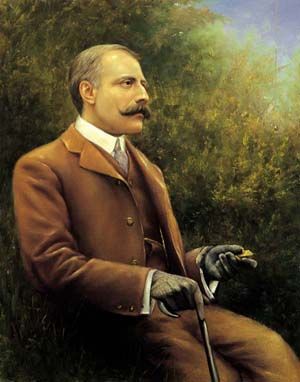 The "Pomp and Circumstance" Marches (full title Pomp and Circumstance Military Marches), Op. 39, are a series of marches for orchestra composed by Sir Edward Elgar. They include some of Elgar's best-known compositions.
Sir Edward Elgar, one of the greatest English composers, visited the Isle of Man in 1914 to adjudicate at the annual Manx Music Festival. He was impressed by Manx singers and urged them to form a Manx National Choir, which he said would be able to take its place amongst the great choirs of the world.
Sir Edward William Elgar conducts the trio of his Pomp and Circumstance March no.1 at the opening of the Abbey Road Studios, London, on November 12 1931. His words, spoken to the orchestra at the beginning of this short film clip, are as follows: Good morning gentlemen. Glad to see you all. Very light programme this morning. Please play this tune as though you've never heard it before.