Excellent Gift on Any Occasion

Membership Subscription

on EasyPianoOnline

Laughing Song
by Johann Strauss II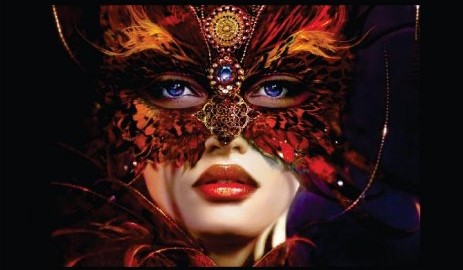 The " Laughing Song " is an aria from Die Fledermaus or The Bat, sometimes called The Revenge of the Bat which is an operetta composed by Johann Strauss II to a German libretto by Karl Haffner and Richard Genée. The original literary source for Die Fledermaus was Das Gefängnis (The Prison), a farce by German playwright Julius Roderich Benedix that premiered in Berlin in 1851. On 10 September 1872, a three-act French vaudeville play by Henri Meilhac and Ludovic Halévy, Le Réveillon, loosely based on the Benedix farce, opened at the Théâtre du Palais-Royal.Meilhac and Halévy had provided several successful libretti for Offenbach and Le Réveillon later formed the basis for the 1926 silent film So This Is Paris, directed by Ernst Lubitsch.
Meilhac and Halévy's play was soon translated into German by Karl Haffner (1804–1876), at the instigation of Max Steiner, as a non-musical play for production in Vienna. The French custom of a New Year's Eve réveillon, or supper party, was not considered to provide a suitable setting for the Viennese theatre, so it was decided to substitute a ball for the réveillon. Haffner's translation was then passed to the playwright and composer Richard Genée, who had provided some of the lyrics for Strauss's Der Karneval in Rom the year before, and he completed the libretto. The operetta premiered on 5 April 1874 at the Theater an der Wien in Vienna and has been part of the regular repertoire ever since.
Lyrics
Adele's Laughing Song
My dear Marquis
It seems to me
You should display more tact
Where a lady goes
What a lady shows
Is how she proves the fact
My taste is to fine and too chic
Ah ha ha ha ha
My waist has a line so unique
Ah ha ha ha ha
My walk is so dramatic
My talk aristocratic
What chamber maid you know could have so much to show (2)
Instead of putting on such airs
Why don't you mind your own affairs?
It's too funny
Ah ha ha
Please excuse me
Ah ha ha
I can't help it
Ah ha ha
You amuse me
Ah ha ha ha ha ha
You're funny as you can be Marquis
Just look at me
And you will see
There's more than meets the eye
Where a lady's been
Where a lady's seen
Are proofs that never lie
Would I be at home in this room
Ah ha ha ha ha
If I were at home with a broom?
Ah ha ha ha ha
The way I lift an eyebrow
Is typically high-brow
What chamber maid you know could have so much to show (2)
I think you must admit Marquis
You owe me an apology
It's too funny… etc.
Songwriters: Johann Strauss Ii