March Of The Goblins
by Boris Berlin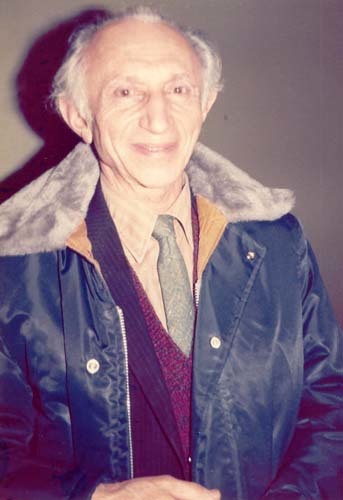 " March Of The Goblins " is a song composed by Boris Berlin. Boris Berlin (27 May 1907 – 24 March 2001) was a Canadian pianist, music educator, arranger, and composer of Russian birth. He is primarily remembered for his work within the field of piano pedagogy, having published an extensive amount of material in that area and teaching a large number of notable pianists. His more than 20 books on the subject of piano pedagogy sold more than 4 million copies during his lifetime. In 2000 he was made an Officer of the Order of Canada with the citation "Known as the teacher of teachers, he profoundly influenced musical instruction in our country. Having taught some of Canada's most illustrious musicians, he was known for his extensive contribution to pedagogical material and for his piano pieces for young performers."
Born in Kharkov, Russia (now Kharkiv, Ukraine), Berlin began his professional musical education at the Sebastopol Conservatory. From 1923-1925 he attended the Conservatoire de Genève and then pursued further studies at the Berlin Hochschule für Musik where he was a pupil of Mark Hambourg and Leonid Kreutzer. He began his career in Europe performing as a concert pianist, mainly in Germany and Switzerland.
Berlin first came to Canada in 1925 when he toured the Ontario region in chamber music concerts with a trio. He liked Canada so much that he decided to take a teaching position at the on the piano faculty at the Hambourg Conservatory of Music in Toronto where he remained through 1927. In 1928 he joined the piano faculty at the Toronto Conservatory of Music (now The Royal Conservatory of Music) where he remained for several decades. From this point on his career was mainly focused on his work as a piano pedagogue. He became a naturalized Canadian citizen in 1931. In 1970 he joined the faculty of the University of Toronto. He also served as examiner, lecturer, and festival adjudicator throughout his career. In 2000 he became an Officer of the Order of Canada, but died in March 2001 in Toronto before the ceremony honouring him with this title was held.