[
Excellent Gift on Any Occasion

Membership Subscription

on EasyPianoOnline

Don't Cry for Me Argentina
by Andrew Lloyd Webber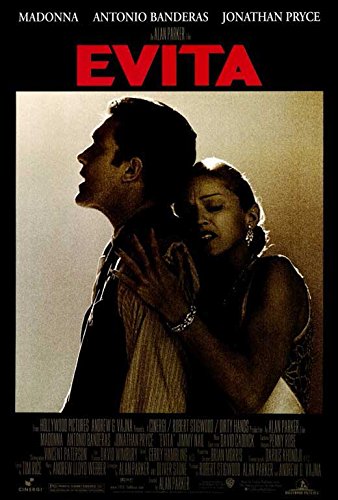 The "Don't Cry for Me Argentina" is a song recorded by Julie Covington for the 1976 concept album, Evita, and was later included in the 1978 musical of the same name. The song was written and composed by Andrew Lloyd Webber and Tim Rice while they were researching the life of Argentinian leader Eva Perón. It appears at the opening and near the end of the show, initially as the spirit of the dead Eva exhorting the people of Argentina not to mourn her, and finally during Eva's speech from the balcony of the Casa Rosada. Covington was signed by the songwriters for the track, based on her previous work in musicals.
In 1996, American singer Madonna starred in the film adaptation of the musical in the title role. Her version of "Don't Cry for Me Argentina" was released as the second single from the film soundtrack on 4 February 1997. It received positive reviews from music critics who praised her vocal performance. A separate version called the "Miami Mix", which included re-recorded vocals in English and Spanish and an Argentinean bandoneon in the song's intro, was promoted to radio. The song reached number one in France, Spain, and the European Hot 100 Singles, while the remix topped the US Dance Club Songs chart. The song also reached the top ten on the US Billboard Hot 100 and several other nations, and received gold certifications from five countries.
"Don't Cry for Me Argentina" has been covered by multiple artists, including The Carpenters, Olivia Newton-John, and Sinéad O'Connor as well as actors Lea Michele and Chris Colfer from the TV series Glee‍.
Nicole Scherzinge (live performance 2013)
Lyrics
Don't Cry for Me Argentina
It won't be easy, you'll think it strange
When I try to explain how I feel
That I still need your love after all that I've done
You won't believe me, all you will see is a girl you once knew
Although she's dressed up to the nines
At sixes and sevens with you
I had to let it happen, I had to change
Couldn't stay all my life down at heel
Looking out of the window, staying out of the sun
So I chose freedom, running around trying everything new
But nothing impressed me at all
I never expected it to
Don't cry for me, Argentina
The truth is, I never left you
All through my wild days, my mad existence
I kept my promise
Don't keep your distance
And as for fortune, and as for fame
I never invited them in
Though it seemed to the world they were all I desired
They are illusions, they're not the solutions they promised to be
The answer was here all the time
I love you, and hope you love me
Don't cry for me, Argentina
Don't cry for me, Argentina
The truth is, I never left you
All through my wild days, my mad existence
I kept my promise
Don't keep your distance
Have I said too much?
There's nothing more I can think of to say to you
But all you have to do is look at me to know
That every word is true
Songwriters: Andrew Lloyd Webber / Tim Rice