Excellent Gift on Any Occasion

Membership Subscription

on EasyPianoOnline

Memory
(from Cats)
by Andrew Lloyd Webber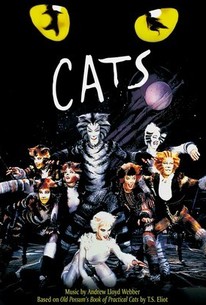 The "Memory" is a show tune from the 1981 musical Cats It is sung by the character Grizabella, a one-time glamour cat who is now only a shell of her former self.
The song is a nostalgic remembrance of her glorious past and a declaration of her wish to start a new life. Sung briefly in the first act and in full near the end of the show, "Memory" is the climax of the musical, and by far its most popular and best-known song. Elaine Paige originated the role of Grizabella in the West End production of Cats, the first to perform the song publicly on stage and bringing attention to its writers Andrew Lloyd Webber and Trevor Nunn, who received the 1981 Ivor Novello award for Best Song Musically and Lyrically.
Elaine Paige as Grizzibella
Lyrics
Midnight not a sound from the pavement
Has the moon lost her memory?
She is smiling alone
In the lamplight, the withered leaves collect at my feet
And the wind begins to moan
Memory, all alone in the moonlight
I can dream of the old days
I was beautiful then
I remember the time I knew what happiness was
Let the memory live again
Every streetlamp seems to beat
A fatalistic warning
Someone mutters and the street lamp gutters
And soon
It will be morning
Daylight
I must wait for the sunrise
I must think of a new life
And I mustn"t give in.
When the dawn comes
Tonight will be a memory too
And a new day will begin
Burnt out ends of smoky days
The stale cold smell of morning
A streetlamp dies; another night is over
Another day is dawning
Touch me!
It"s so easy to leave me
All alone with the memory
Of my days in the sun
If you touch me, you"ll understand what happiness is
Look, a new day has begun.
Songwriters: Andrew Lloyd Webber / Trevor Nunn / T.S. Eliot / Zdenek Hruby