City Of Stars
by Justin Hurwitz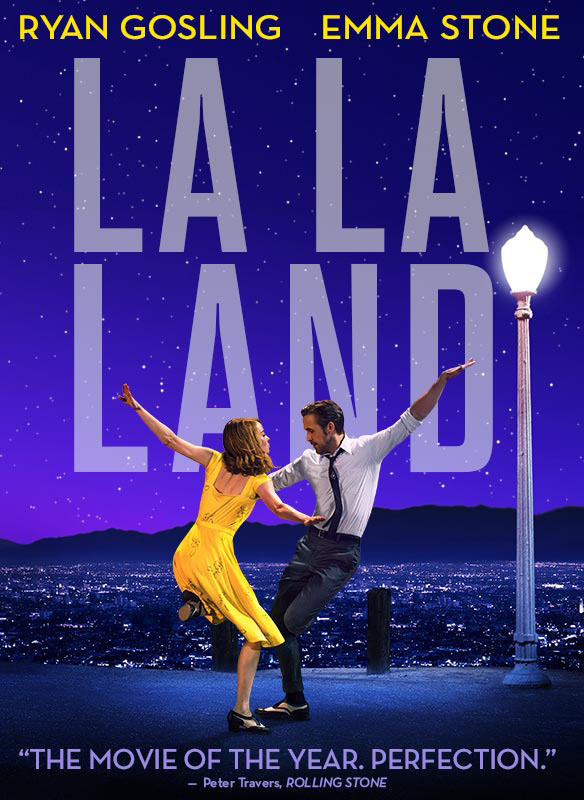 " City Of Stars " is a song from the film La La Land. La La Land is a 2016 American musical romantic drama film written and directed by Damien Chazelle. It stars Ryan Gosling as a jazz pianist and Emma Stone as an aspiring actress, who meet and fall in love while pursuing their dreams in Los Angeles. John Legend, Rosemarie DeWitt, Finn Wittrock, and J. K. Simmons also star.
Having been fond of musicals during his time as a drummer, Chazelle first conceptualized the film alongside Justin Hurwitz while attending Harvard University together. After moving to Los Angeles in 2010, Chazelle wrote the screenplay but did not find a studio willing to finance the production without changes to his design. Following the success of his 2014 film Whiplash, the project was picked up by Summit Entertainment. Filming took place in Los Angeles from August to September 2015, with the film's score composed by Hurwitz and the dance choreography by Mandy Moore. La La Land premiered at the 73rd Venice International Film Festival on August 31, 2016, and was released in the United States on December 9, 2016. It grossed $446 million worldwide against a production budget of $30 million.
Lyrics
City Of Stars
City of stars, Are you shining just for me?
City of stars, There's so much that i can't see. Who knows,
I felt it from the first embrace
I shared with you…
That now Our dreams,
They've finally come true.
City of stars, Just one thing everybody wants. There in the bars, and through the smokescreen of the crowded restaurants,
It's love,
Yes, all we're looking for is love
From someone else…
– A rush,
– A glance,
– A touch,
– A dance,
To look in somebody's eyes,
To light up the skies,
To open the world and send me whirly,
A voice that says,
I'll be here, and you'll be alright.
I don't care if I know
Just where I will go
'Cause all that I need, this crazy feeling, Ra-ta-tat of my heart
I think I wanted to stay.
City of stars, Are you shining just for me?
City of stars,
You never shined so brightly.
Songwriters: Justin Hurwitz / Benj Pasek / Justin Noble Paul