Excellent Gift on Any Occasion

Membership Subscription

on EasyPianoOnline

Therru's Song
by Hiroko Taniyama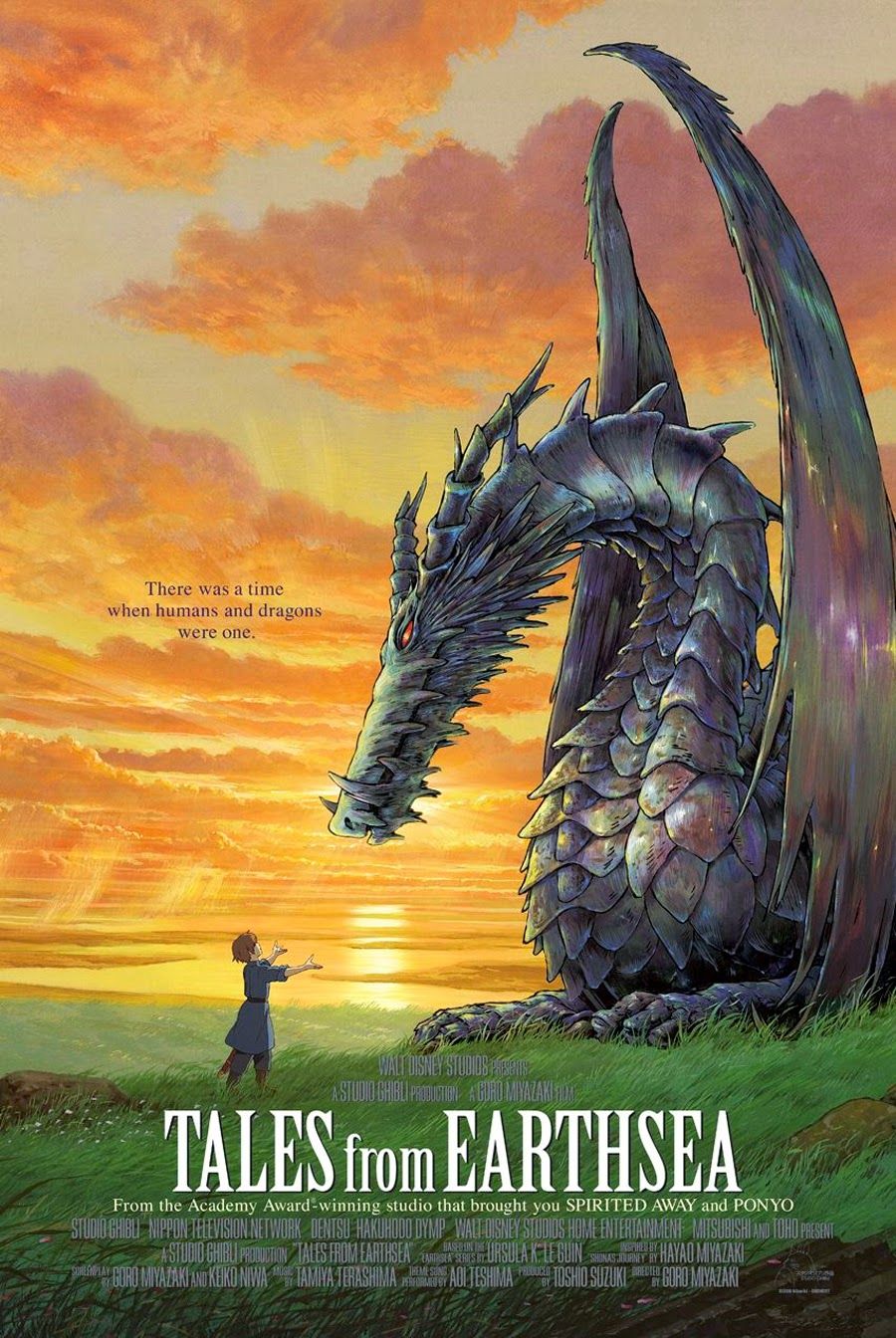 " Therru's Song " Is a song from the animated movie Tales from Earthsea. Tales from Earthsea (Japanese: ゲド戦記, Hepburn: Gedo Senki, literally "Ged's War Chronicles") is a 2006 Japanese animated fantasy film directed by Gorō Miyazaki, animated by Studio Ghibli for the Nippon Television Network, Dentsu, Hakuhodo DY Media Partners, Walt Disney Studios Home Entertainment, Mitsubishi and Toho, and distributed by the latter company. The film is based on a combination of plot and character elements from the first four books of Ursula K. Le Guin's Earthsea series (A Wizard of Earthsea, The Tombs of Atuan, The Farthest Shore, and Tehanu). The film's title is named from the collection of short stories, Tales from Earthsea, made in 2001. The plot was "entirely different" according to the author Ursula K. Le Guin, who told director Gorō Miyazaki, "It is not my book. It is your movie. It is a good movie", although she later expressed her disappointment with the end result. A film comic adaptation of the film has been published in Japan.

Lyrics
Therru's Song
(English – Translation)

Far, far above the clouds soaring with the wind,
a falcon flies alone, silent as the sky,
i hear his lonely cry,
never can he rest,
i walk with you along a empty winding road,
we're far from the ones we love, and never can return,
never can we see again, the countries of our birth,
when will i ever find a place to call my home?
sadness circling like a falcon in the sky,
when will i ever find a way to speak my heart,
to someone who knows, what it is to be alone?
far, far above the clouds against the setting sun,
a falcon flies alone silent as the sky,
i hear his lonely cry, never can he rest,
i long to spread my wings and fly into the light,
open this lonely heart to one who understands,
when will i ever find, a way to speak my heart?
when will i ever find a place to call my home?
sadness and loneliness, a falcon in the sky,
when will i ever find a way to speak my heart,
to someone who knows, what it is to be alone?
Songwriters: Hiroko Taniyama
(Romaji – Original)
Yuuyami semaru kumo no ue
Itsumo ichiwa de tondeiru
Taka wa kitto kanashikarou
Oto mo todaeta kaze no naka
Sora wo tsukanda sono tsubasa
Yasumeru koto wa dekinakute
Kokoro wo nani ni tatoeyou
Taka no youna kono kokoro
Kokoro wo nani ni tatoeyou
Sora wo mau yona samishisa wo
Ame no sobofuru iwakage ni
Itsumo chiisaku saiteiru
Hana wa kitto setsunakarou
Iro mo kasunda ame no naka
Usu momoiro no hanabira wo
Medetekureru te mo nakute
Kokoro wo nani ni tatoeyou
Hana no youna kono kokoro
Kokoro wo nani ni tatoeyou
Ame ni utareru setsunasa wo
Hitokage taeta no no michi wo
Watashi to tomo ni ayunderu
Anata mo kitto samishikarou
Mushi no sasayaku kusahara wo
Tomo ni michiyuku hito dakedo
Taete monoiu koto mo naku
Kokoro wo nani ni tatoeyou
Hitori michiyuku kono kokoro
Kokoro wo nani ni tatoeyou
Hitoribocchi no samishisa wo
Songwriters: Hiroko Taniyama