Excellent Gift on Any Occasion

Membership Subscription

on EasyPianoOnline

Till There Was You
by Meredith Willson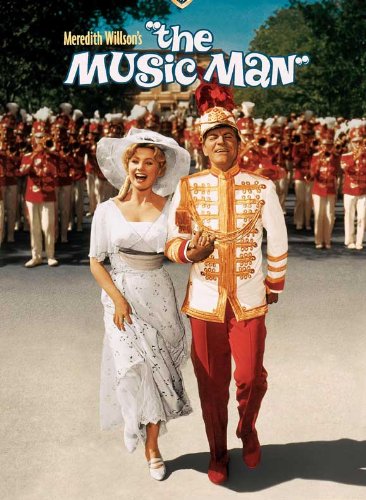 " Till There Was You " is a show tune written in 1950 by Meredith Willson, originally entitled "Till I Met You." It was originally recorded October 25, 1950 by Meredith Willson & his Orchestra and Eileen Wilson. The song was retitled and used in his musical play The Music Man (1957), and which also appeared in the 1962 movie version. It is sung by librarian Marian Paroo (performed by Barbara Cook on Broadway, and by Shirley Jones in the film) to "Professor" Harold Hill (portrayed on Broadway and in the film by Robert Preston) toward the end of Act Two.
"Till There Was You" was recorded by The Beatles in 1963 and released on their second album With the Beatles (1963) (United Kingdom) and Meet the Beatles! (1964) (United States). It was the only song from a Broadway show released by the band.
The Beatles' version is sung by Paul McCartney, who is accompanied by George Harri-son and John Lennon on dueling acoustic, classical guitars played in a Spanish style over a bossa nova bongo beat played by Ringo Starr. The song was produced by George Martin. Its guitar solo is by George Harrison. The widow of Meredith Willson, the composer of The Music Man, has stated that her husband's estate eventually received more income from the royalties of the Beatles recordings of "Till There Was You" than it originally received from the actual play.
Lyrics
Till There Was You
There were bells on the hill
But I never heard them ringing
No, I never heard them at all
Till there was you
There were birds in the sky
But I never saw them winging
No, I never saw them at all
Till there was you
And there was music
And there were wonderful roses
They tell me
In sweet fragrant meadows of dawn, and dew
There was love all around
But I never heard it singing
No, I never heard it at all
Till there was you