Excellent Gift on Any Occasion

Membership Subscription

on EasyPianoOnline

Song To The Moon
by Antonin Dvorak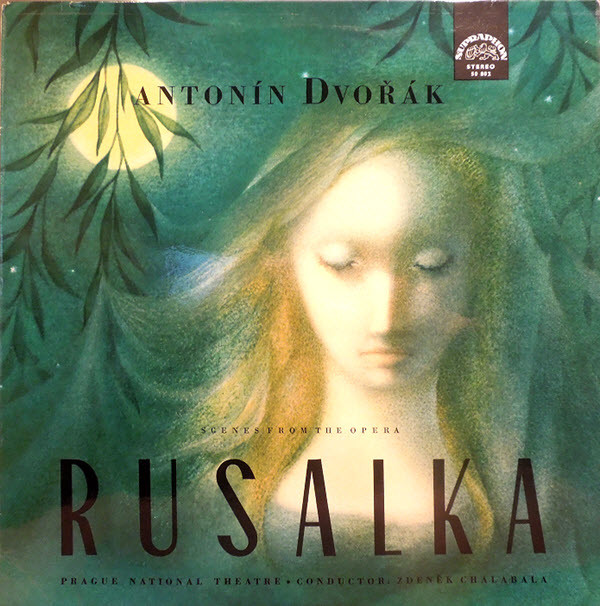 " Song To The Moon "is an aria from Antonín Dvorák's opera "Rusalka." The most popular and successful Czech opera, Rusalka, tells the story of an immortal water nymph from Slavic Mythology who falls in love with a prince and yearns to become human. It is a sad and touching fairy tale which contains many similarities to Undine by German poet Friedrich de la Motte Fouqué and The Little Mermaid by Danish writer Hans Christian Anderson.
The opera Rusalka is based on the fairy tales of the folklorist Karel Jaromír Erben and the Czech writer, Božena Němcová. The opera was composed by the famous Czech composer, Antonín Dvořák and the libretto was written by the Czech poet and librettist, Jaroslav Kvapil, who first had the idea to write the libretto while on the island of Bornholm.
Lyrics

Song to The Moon
(English – Translation)

Moon, high and deep in the sky
Your light sees far,
You travel around the wide world,
and see into people's homes.
Moon, stand still a while
and tell me where is my dear.
Tell him, silvery moon,
that I am embracing him.
For at least momentarily
let him recall of dreaming of me.
Illuminate him far away,
and tell him, tell him who is waiting for him!
If his human soul is, in fact, dreaming of me,
may the memory awaken him!
Moonlight, don't disappear, disappear!

(Czech- Original)

Mesiku na nebi hlubokem
Svetlo tve daleko vidi,
Po svete bloudis sirokem,
Divas se v pribytky lidi.
Mesicku, postuj chvili
reckni mi, kde je muj mily
Rekni mu, stribmy mesicku,
me ze jej objima rame,
aby si alespon chvilicku
vzpomenul ve sneni na mne.
Zasvet mu do daleka,
rekni mu, rekni m kdo tu nan ceka!
O mneli duse lidska sni,
at'se tou vzpominkou vzbudi!
Mesicku, nezhasni, nezhasni!
Songwriters: Antonin Dvorak / Jaroslav Kvapil