Hero
by Chad Kroeger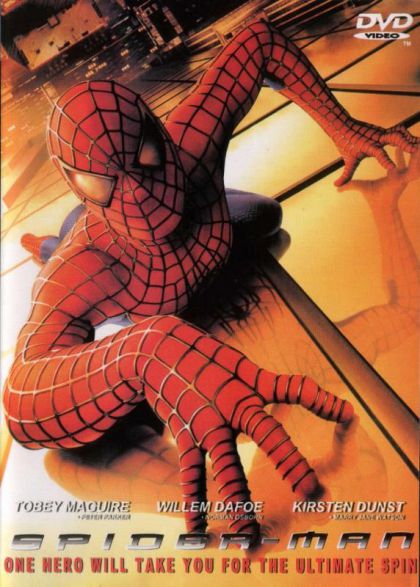 " Hero " is a song recorded by Chad Kroeger (lead vocalist of Nickelback) and Josey Scott (then lead vocalist of Saliva) for the soundtrack to the 2002 film Spider-Man. It was written by Kroeger and recorded specifically for the film. "Hero" was released through Roadrunner Records on March 1, 2002 as the soundtrack's lead single. The song serves as Kroeger's debut solo release.
There are two widely-available versions of the song: one with an orchestral background and one without. Mike Kroeger (bassist of Nickelback), Tyler Connolly (lead singer/guitarist of Theory of a Deadman), and Matt Cameron (drummer of Soundgarden) appear on the recording. In addition to its digital release, "Hero" was distributed internationally in various CD single and maxi single formats. Theory of a Deadman's "Invisible Man" was included on many of these releases.
"Hero" experienced worldwide commercial success, peaking in the top 10 of record charts in Austria, Canada, Denmark, Germany, Ireland, New Zealand, Sweden, Switzerland, the United Kingdom, and the United States. The song also topped the US Billboard Mainstream Rock and Modern Rock airplay charts. It was nominated for Best Song Written for a Motion Picture, Television or Other Visual Media, Best Rock Performance by a Duo or Group with Vocal; and Best Rock Song at the 45th Grammy Awards (2003).
Lyrics
I am so high, I can hear heaven
I am so high, I can hear heaven
Whoa, but heaven no, heaven don't hear me
And they say
That a hero could save us
I'm not gonna stand here and wait
I'll hold onto the wings of the eagles
Watch as we all fly away
Someone told me
Love would all save us
But, how can that be
Look what love gave us
A world full of killing
And blood spilling
That world never came
And they say
That a hero could save us
I'm not gonna stand here and wait
I'll hold onto the wings of the eagles
Watch as we all fly away
Now that the world isn't ending
It's love that I'm sending to you
It isn't the love of a hero
And that's why I fear it won't do
And they say
That a hero could save us
I'm not gonna stand here and wait
I'll hold onto the wings of the eagles
Watch as we all fly away
And they're watching us
They're watching us
As we all fly away
And they're watching us
They're watching us
As we all fly away
And they're watching us
They're watching us
As we all fly away
Songwriters: Chad Kroeger