Lady
by Lionel Richie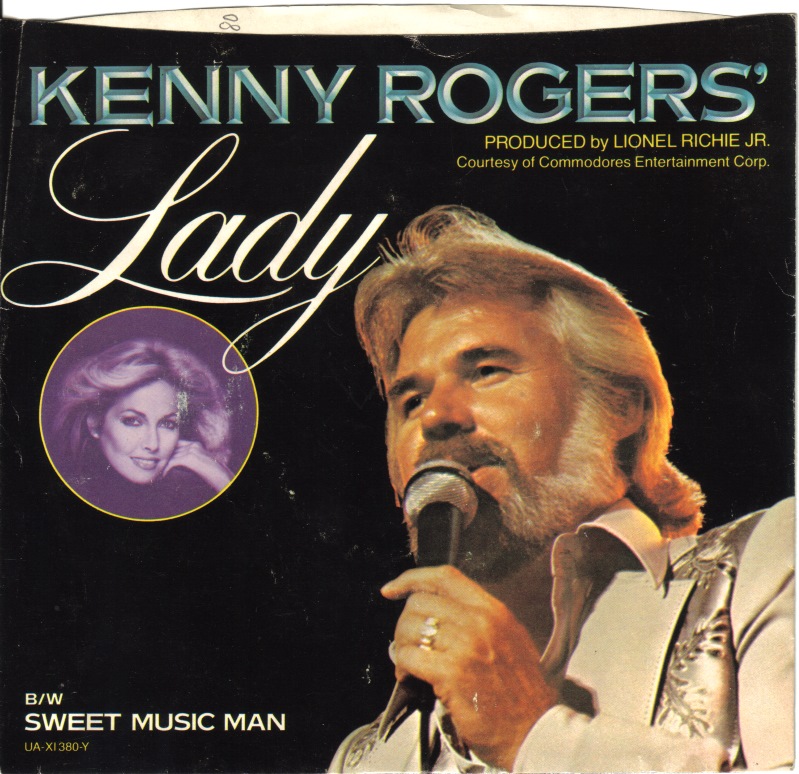 " Lady " is a song written by Lionel Richie and first recorded by American country music artist Kenny Rogers. It was released in September 1980 on the album Kenny Rogers' Greatest Hits. It is listed at #60 on Billboard's All Time Top 100. The song was written and produced by Lionel Richie, recorded in 1980, and ranks among Kenny Rogers's biggest hits. Rogers once told an interviewer, "The idea was that Lionel would come from R&B and I'd come from country, and we'd meet somewhere in pop."
The success of "Lady" also boosted Richie's career. The production work on the song was his first outside the Commodores and foreshadowed his success as a solo act during the 1980s. Rogers was also a featured vocalist on "We Are the World", co-written by Richie. Richie performed "Lady" himself on his 1998 album, Time, and he and Rogers performed the song as a duet on Richie's 2012 release Tuskegee. Lionel Richie had originally pitched this song to the Commodores and they turned it down. Then later, it was given to Kenny Rogers to record and it became the biggest selling hit single for him as a solo artist.

Lyrics
Lady
Lady, I'm your knight in shining armor and I love you
You have made me what I am and I'm yours
My love, there's so many ways I want to say I love you
Let me hold you in my arms forever more
You have gone and made me such a fool
I'm so lost in your love
And oh, we belong together
Won't you believe in my song?
Lady, for so many years I thought I'd never find you
You have come into my life and, made me whole
Forever let me wake to see you each and every morning
Let me hear you whisper softly in my ear
In my eyes I see no one else but you
There's no other love like our love
Oh yes, I'll always want you near me
I've waited for you for so long
Oh, Lady, your love's the only love I need
And beside me is where I want you to be
'cause,'cos, my love, my love, there's somethin' I want you to know
You're the love of my life, of my life, you're my lady
You're my lady
Songwriters: Lionel Richie