Ballade Pour Adeline
by Paul de Senneville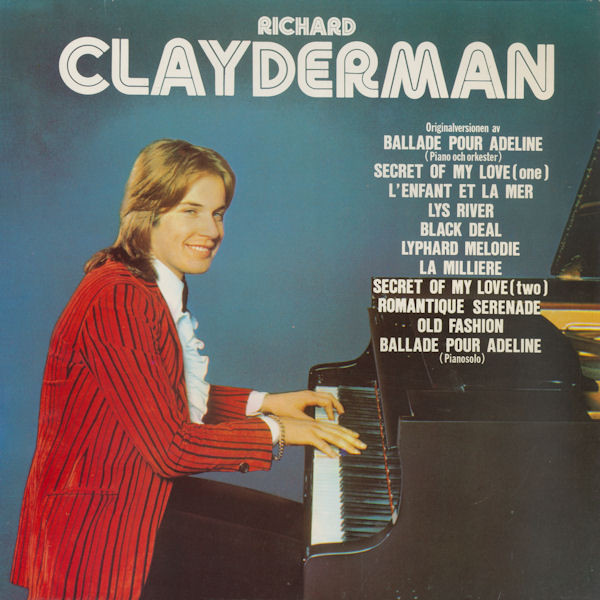 " Ballade Pour Adeline " is a 1977 instrumental by Richard Clayderman, composed by Paul de Senneville. Paul de Senneville composed the piece as a tribute to his newborn daughter, Adeline. World-wide sales of the recording now have reached 22 million copies in 38 countries. It remains Clayderman's signature hit. In 1976, Richard Clayderman (real name Philippe Pagès) received a telephone call from Olivier Toussaint, a well-known French record producer, who, with his partner, Paul de Senneville, was looking for a pianist to record a gentle piano ballad. Paul had composed this ballad as a tribute to his new born second daughter "Adeline". The 23-year-old Philippe Pagès was auditioned along with 20 other hopefuls and, to his amazement, he got the job. "We liked him immediately", says Paul de Senneville, "His very special and soft touch on the keyboards combined with his reserved personality and good looks very much impressed Olivier Toussaint and I. We made our decision very quickly".
Philippe Pagès' name was changed to Richard Clayderman (he adopted his great-grandmother's last name to avoid mispronunciation of his real name outside France), and the single took off, selling an astonishing 22 million copies in 38 countries. It was called "Ballade pour Adeline". "When I signed him", says Olivier Toussaint, "I told him that if we sell 10,000 singles it will be marvellous, because it was disco at that time and we could not bet on such a ballad being a winner… We could not imagine that it would be so big".