Best Of Friends
by Richard Johnston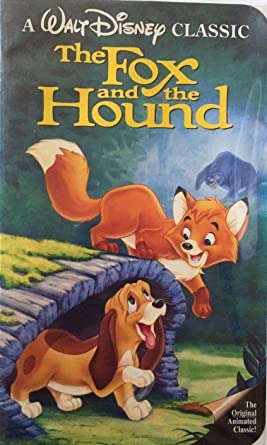 " Best Of Friends " is a song featured in the 1981 film The Fox and the Hound. The music was by Richard Johnston, the lyrics were by Stan Fidel, and it was sung by Big Mama (Pearl Bailey). It is about the beauty and magic of friendship, and how Tod and Copper were great friends even though they are supposed to be enemies, for usually, the only place a dog likes a fox is in its stomach. It is also about how sometimes adults can get in the way, not let you play, and can't understand the power of friendship's magic.
The song appears on the VHS Disney Sing Along Songs: Friend Like Me.
The song serves as the theme music to the former Central Plaza Stage show Disney's Showtime Spectacular at Disneyland Park (Paris), it was part of the park's New Generation Festival.
Lyrics
Best Of Friends
When you're the best of friends
Having so much fun together
You're not even aware, you're such a funny pair
You're the best of friends
Life's a happy game
You could clown around forever
Neither one of you sees, your natural boundaries
Life's one happy game
If only the world wouldn't get in the way
If only people would just let you play
They say you're both being fools
You're breaking all the rules
They can't understand, the magic of your wonderland
When you're the best of friends
Sharing all that you discover
When that moment has past, will that friendship last?
Who can say? There's a way!
Oh I hope… I hope it never ends
'Cause you're the best of friends
Songwriters: Stan Fidel / Richard Oliver Johnston