I'm Beginning To See The Light
by Ellington/ Hodges/ James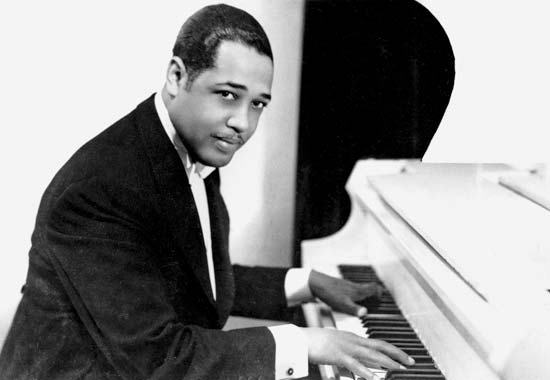 " I'm Beginning To See The Light " is a popular song and jazz standard, written by Duke Ellington, Don George, Johnny Hodges, and Harry James, and published in 1944. Ella Fitzgerald and the Ink Spots featuring Bill Kenny recorded a version in 1945, that was on the pop song hits list for six weeks in 1945, reaching #5. A competing 1945 recording by Harry James and his Orchestra, with lead vocal by Kitty Kallen reached No. 1 for two weeks in January of that year. James' version of the song reached No. 7 on Billboard's Second Annual High School Survey in 1945. Duke Ellington also released in 1945 a version, vocal by Joya Sherrill, which reached the top ten.
Lyrics
I'm Beginning To See The Light
I never cared much for moonlit skies
I never wink back at fireflies
But now that the stars are in your eyes
I'm beginning to see the light
I never went in for afterglow
Or candlelight on the mistletoe
But now when you turn the lamp down low
I'm beginning to see the light
Used to ramble through the park
Shadowboxing in the dark
Then you came and caused a spark
That's a four-alarm fire now
I never made love by lantern-shine
I never saw rainbows in my wine
But now that your lips are burning mine
I'm beginning to see the light
Songwriters: Edward Kennedy Ellington / Don George / Harry James / Johnny Hodges