Excellent Gift on Any Occasion

Membership Subscription

on EasyPianoOnline

Do-Re-Mi
by Rodgers & Hammerstein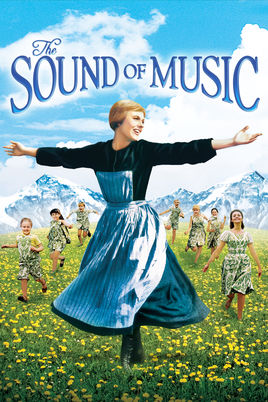 The "Do-Re-Mi" is a show tune from the 1959 Rodgers and Hammerstein musical The Sound of Music. Within the story, it is used by Maria to teach the notes of the major musical scale to the Von Trapp children who learn to sing for the first time, even though their father disallowed frivolity after their mother's death. Each syllable of the musical solfège system appears in the song's lyrics, sung on the pitch it names. Rodgers was helped in its creation by long-time arranger Trude Rittmann who devised the extended vocal sequence in the song. According to assistant conductor Peter Howard, the heart of the number – in which Maria assigns a musical tone to each child, like so many Swiss bell ringers – was devised in rehearsal by Rittmann (who was credited for choral arrangements) and choreographer Joe Layton. The fourteen note and tune lyric – 'when you know the notes to sing…' – were provided by Rodgers and Hammerstein; the rest, apparently, came from Rittmann. Howard: 'Rodgers allowed her to do whatever she liked. When we started doing the staging of it, Joe took over. He asked Trude for certain parts to be repeated, certain embellishments.

Julie Andrews
Lyrics
Do-Re-Mi
Let's start at the very beginning
A very good place to start
When you read you begin with A-B-C
When you sing you begin with do-re-mi
Do-re-mi, do-re-mi
The first three notes just happen to be
Do-re-mi, do-re-mi
Do-re-mi-fa-so-la-ti
[spoken]
Let's see if I can make it easy
Doe, a deer, a female deer
Ray, a drop of golden sun
Me, a name I call myself
Far, a long, long way to run
Sew, a needle pulling thread
La, a note to follow Sew
Tea, a drink with jam and bread
That will bring us back to Do (oh-oh-oh)
Do-re-mi-fa-so-la-ti-do
So-do!
Now children, do-re-mi-fa-so and so on
are only the tools we use to build a song.
Once you have these notes in your heads,
you can sing a million different tunes by mixing them up.
Like this.
So Do La Fa Mi Do Re
[spoken]
Can you do that?
[Children:]
So Do La Fa Mi Do Re
[Maria:]
So Do La Ti Do Re Do
[Children:]
So Do La Ti Do Re Do
[Maria:]
[spoken]
Now, put it all together.
So Do La Fa Mi Do Re, So Do La Ti Do Re Do
[Maria:]
[spoken]
Good!
[Brigitta:]
[spoken]
But it doesn't mean anything.
[Maria:]
[spoken]
So we put in words. One word for every note. Like this.
When you know the notes to sing
You can sing most anything
[spoken]
Together!
When you know the notes to sing
You can sing most anything
Doe, a deer, a female deer
Ray, a drop of golden sun
Me, a name I call myself
Far, a long, long way to run
Sew, a needle pulling thread
La, a note to follow Sew
Tea, a drink with jam and bread
That will bring us back to Do
Do Re Mi Fa So La Ti Do
Do Ti La So Fa Mi Re
Do Mi Mi
Mi So So
Re Fa Fa
La Ti Ti
[Repeat above verse 4x as Maria sings]
When you know the notes to sing
You can sing most anything
Doe, a deer, a female deer
Ray, a drop of golden sun
Me, a name I call myself
Far, a long, long way to run
Sew, a needle pulling thread
La, a note to follow Sew
Tea, a drink with jam and bread
That will bring us back to
Do . . . So Do
Re . . . La Fa
Mi . . . Mi Do
Fa . . . Re
So . . . So Do
La . . . La Fa
Ti . . . La So Fa Mi Re
Ti Do – oh – oh Ti Do — So Do
Songwriters: Oscar Hammerstein Ii / Richard Rodgers