Excellent Gift on Any Occasion

Membership Subscription

on EasyPianoOnline

Newt Says Goodbye To Tina
by James Newton Howard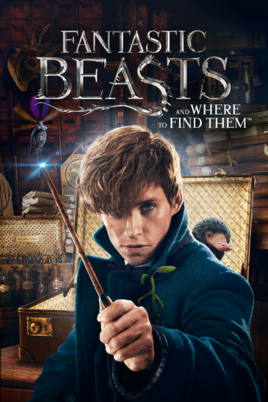 The "Newt Says Goodbye To Tina from Fantastic Beasts and Where to Find Them is a 2016 fantasy film directed by David Yates. A joint British and American production, it is a spin-off and prequel to the Harry Potter film series, and is produced and written by J. K. Rowling in her screenwriting debut, inspired by her 2001 guide book of the same name. The film features an ensemble cast that includes Eddie Redmayne, Katherine Waterston, Dan Fogler, Alison Sudol, Ezra Miller, Samantha Morton, Jon Voight, Carmen Ejogo, and Colin Farrell. It is the first instalment in the Fantastic Beasts film series, and ninth overall in the Wizarding World franchise, that began with the Harry Potter films.
Fantastic Beasts and Where to Find Them premiered in New York City on 10 November 2016 and was released worldwide on 18 November 2016 in 3D, IMAX 4K Laser and other large format cinemas. It received generally positive reviews from critics and emerged a commercial success having grossed $814 million worldwide, making it the eighth highest-grossing film of 2016.
The film was nominated for five BAFTAs, including Best British Film, winning Best Production Design, and was nominated for two Academy Awards, winning Best Costume Design, becoming the first Wizarding World film to win an Academy Award. A sequel, titled Fantastic Beasts: The Crimes of Grindelwald, was released on 16 November 2018.